The McNair Gallery, located at the Black Creek Pioneer Village Visitors' Centre, showcases authentic artifacts and special exhibits.
PERMANENT EXHIBITS
Breaking the Silence: Stories of the British Home Children, 1869-1948
Imagine how it would feel to travel across the ocean alone, as a child, to an uncertain future in a new country. Between 1869 and 1948, approximately 118,000 British children were sent overseas to Canada, where they were made to work as indentured farm and domestic workers. The lives of these "British Home Children" would prove far from comfortable.
Most Canadians at the time assumed these children to be orphans. In reality, few were. Today, approximately one in ten Canadians is descended from a British Home Child. Yet the stories of these youngsters have seldom been widely heard. Drawing on family histories, photographs and artifacts of the era from communities across Ontario, this exhibit sheds light on the experiences of British Home Children.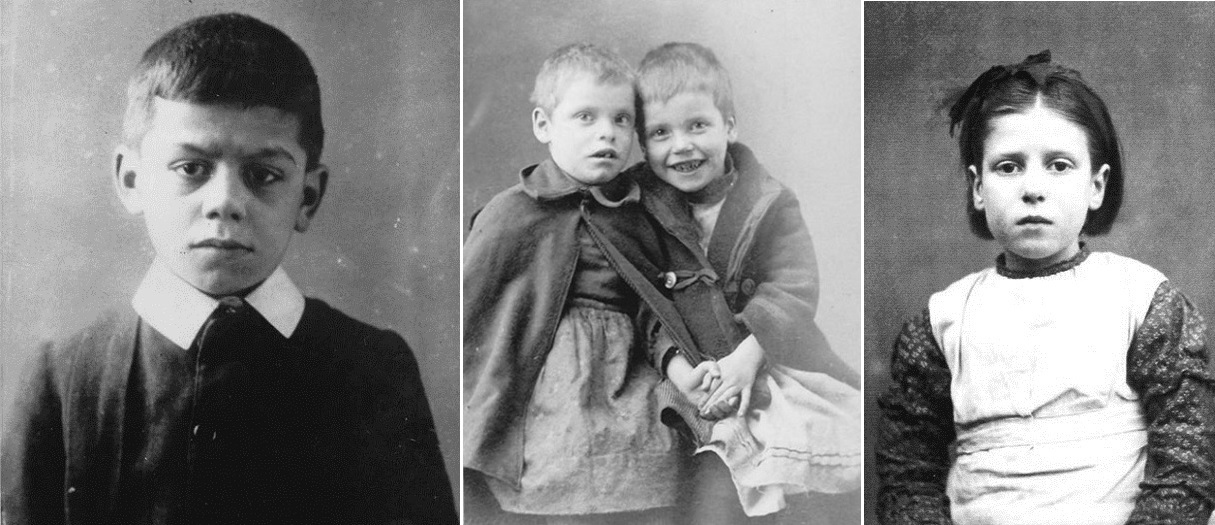 ---
They Gave Up Themselves for the Next Generation: The Working Lives of Chinese Canadian Women, 1923-1967
The working lives of Chinese Canadian women through the decades have been filled with stories of sacrifice and success. Their contributions as homemakers, restaurateurs, doctors, business owners and more were central to the economic well-being of their families and communities.
Through photographs and oral history interviews collected across the country, this exhibit delves into the experiences of Chinese Canadian working women from the 1920's to the late 1960's – a period of restricted immigration to Canada.
The interviews, photographs and ideas presented in this exhibition have been adapted from a project launched by the Multicultural History Society of Ontario (MHSO) in 2011 with the financial support of the Government of Canada (Citizenship and Immigration Canada, Community Historical Recognition Program). LEARN MORE.
Black Creek Pioneer Village is proud to have worked with the MHSO to adapt this exhibition for our gallery.

---
Look & Play: A Toy His-Story
Keeping the kids amused was a very different undertaking in an age before smartphones. This delightful exhibit showcases a selection of entertaining and educational toys from the 19th and early 20th century in Canada: fire trucks, trains, penny banks, wagons, dolls, miniatures and more!